In 2022 we had an idea. Let's create opportunities for women to travel safely on 4wd tag-along tours designed just for them and led by women. It was such a success that we decided to continue with even more exciting adventures planned. Why don't you get your girl friends together and join us. We'll help you with all the advice you need. Our tour leaders have a lifetime of experience that we're so proud of, we send their resumes to you in the tour info pack.

We've been running 4WD Tag-Along Tours to the remotest places in Australia since 2004. We have over decades developed a formula that keeps our tour participants coming back every year. That formula is based on a couple of simple concepts.
We endeavour to create a fun, informative, life-changing experience at an affordable price.
2024 Tour Dates
Women's 10 Day Hay River Birdsville (QLD) to Alice Springs (NT) 31 May to 9 June
Women's 9 Day Simpson Desert Alice Springs to Birdsville (QLD) 1 June to 9 June 2024
Why not join both? We'll give you a 10% discount on the combined price.
2025 Tour Dates
Women's 21 Day Kimberley 4WD Tag-Along Tour 30 July 2025 to 20 August 2025
2026 Tour Dates
Women's 5 Day Snowy River and Victorian High Country- Beginning 3 March 2026. Details soon.
Women Only 23 Days Arnhem land Tag-Along Tour Details soon. 28 June 2026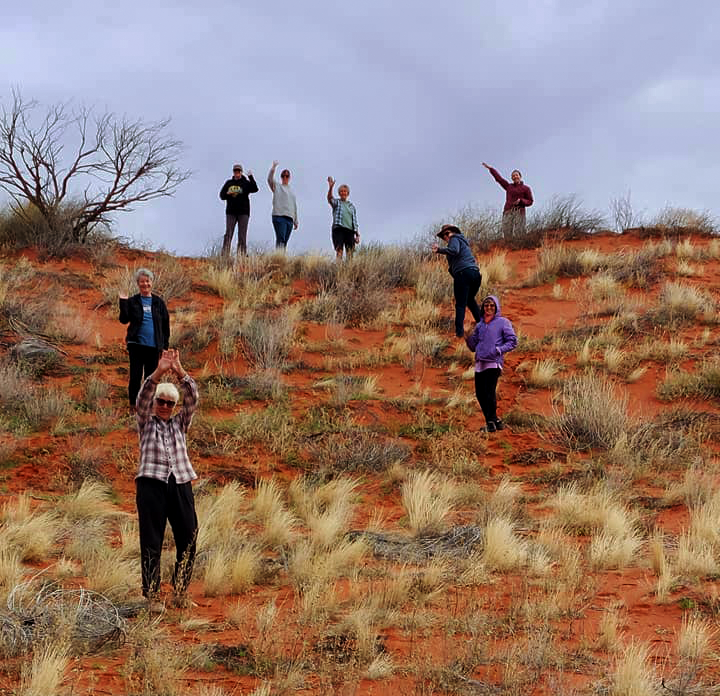 Olsen's Tours and Training is an inclusive organisation. Read our D and I statement by clicking the Welcome Here logo